We are very happy to announce the successful completion of the 16th World Congress on In Vitro Fertilization. We would like to thank everybody sincerely for their enthusiastic cooperation with and support for the Congress.

We will shortly be uploading the videos of the Opening Lecture and Plenary Lectures. Please visit us again to watch those excellent, exciting lectures.

We look forward very much to meeting all of you again in the 17th World Congress in Tunis, 2013.

The organizers of the 16th World Congress on In Vitro Fertilization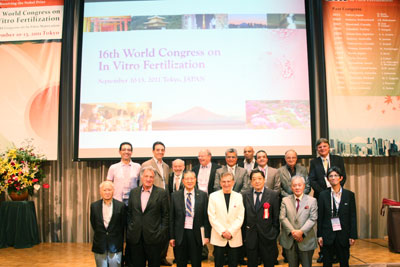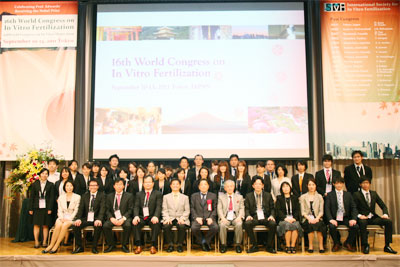 Celebrating Professor Edwards' Receiving the Nobel Prize


 16th World Congress on In Vitro Fertilization


  6th World Congress on In Vitro Maturation

September 10-13, 2011 at Keio Plaza Hotel, Tokyo, JAPAN
(Preceded by the 29th Annual Meeting of Japan Society of Fertilization and Implantation (JSFI) on September 9-10, 2011)

Organized by:

The International Society for In Vitro Fertilization (ISIVF)
with the cooperation of The Japan Society of Fertilization and Implantation (JSFI)
Congress President: Osamu Kato (Director, Kato Ladies Clinic)
Congress Vice-President: Hisao Osada (Former Professor, Nihon University)

Supported by:

Japan Society for Reproductive Medicine
The Japanese Urological Association
Japan Society of Assisted Reproduction
The Japanese Society of Clinical Embryologist
A-PART (International Association of Private Assisted Reproductive Technology Clinics and Laboratories)
Japan Society of Obstetrics and Gynecology
The Japan Society of Andrology
Japanese Society of Mammalian Ova Research